A new future for High Street, Hebden Bridge
After more than two years of planning, surveys, architects drawings and financial planning we have now applied for planning permission for our new development of twenty homes at affordable rents in what was formally known as High Street, Hebden Bridge.


The
possibility of bringing new life back to High Street, the site of housing cleared in the 1960s slum clearances, is something which we think symbolically reflects the way that Hebden Bridge has re-created itself after the terrible economic disasters of the 1960s and 1970s. High Street, now a small tarmacked lane, is off Heptonstall Road near the Fox and Goose pub. (Our map shows the road layout as it was in the very early 1960s.)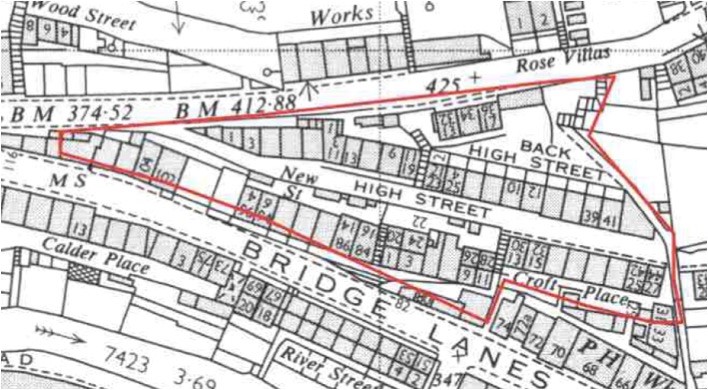 We'd hoped to submit the application a couple of months ago, but after our April consultations (and in particular some detailed feedback from neighbours) we went back to the architects and asked them to make the development less intensive. What was originally going to be 27 homes is now going to be twenty: still very much worth doing, we think. And we're excited by the sustainable architecture which is being proposed. These are, after all, going to be homes for Hebden Bridge people for all of the rest of the twenty-first century!
Here is an idea of how, at the moment, the new development might look. (This would be the view from the Horsehold Road).
The full planning application can be accessed
here
.

We held a final pre-planning consultation on Sat 21st April 2018 (photo below). We have also just produced a new
FAQs leaflet
about the development.
The plans were also in Hebden Bridge library all day on Friday April 2
7
th.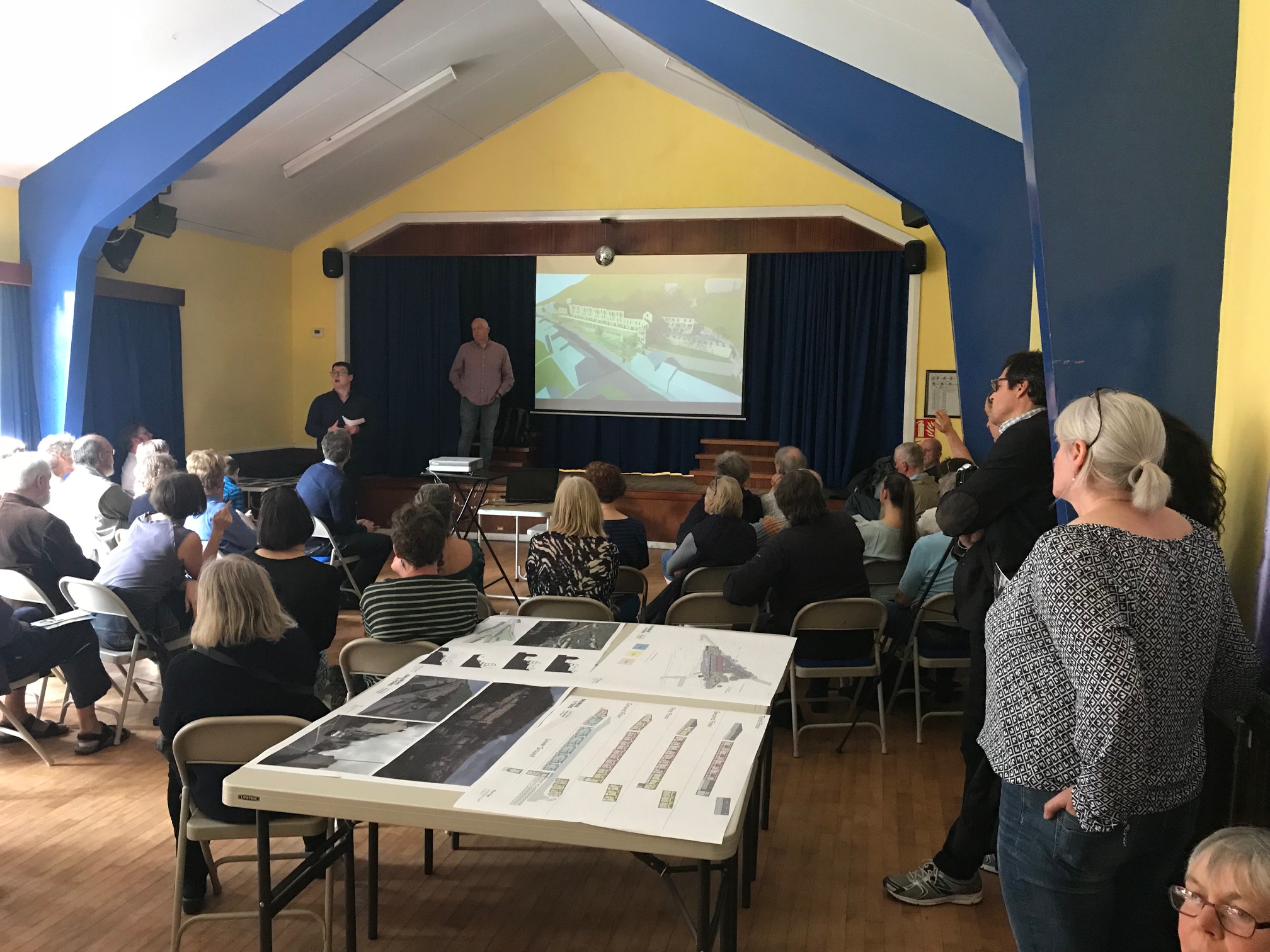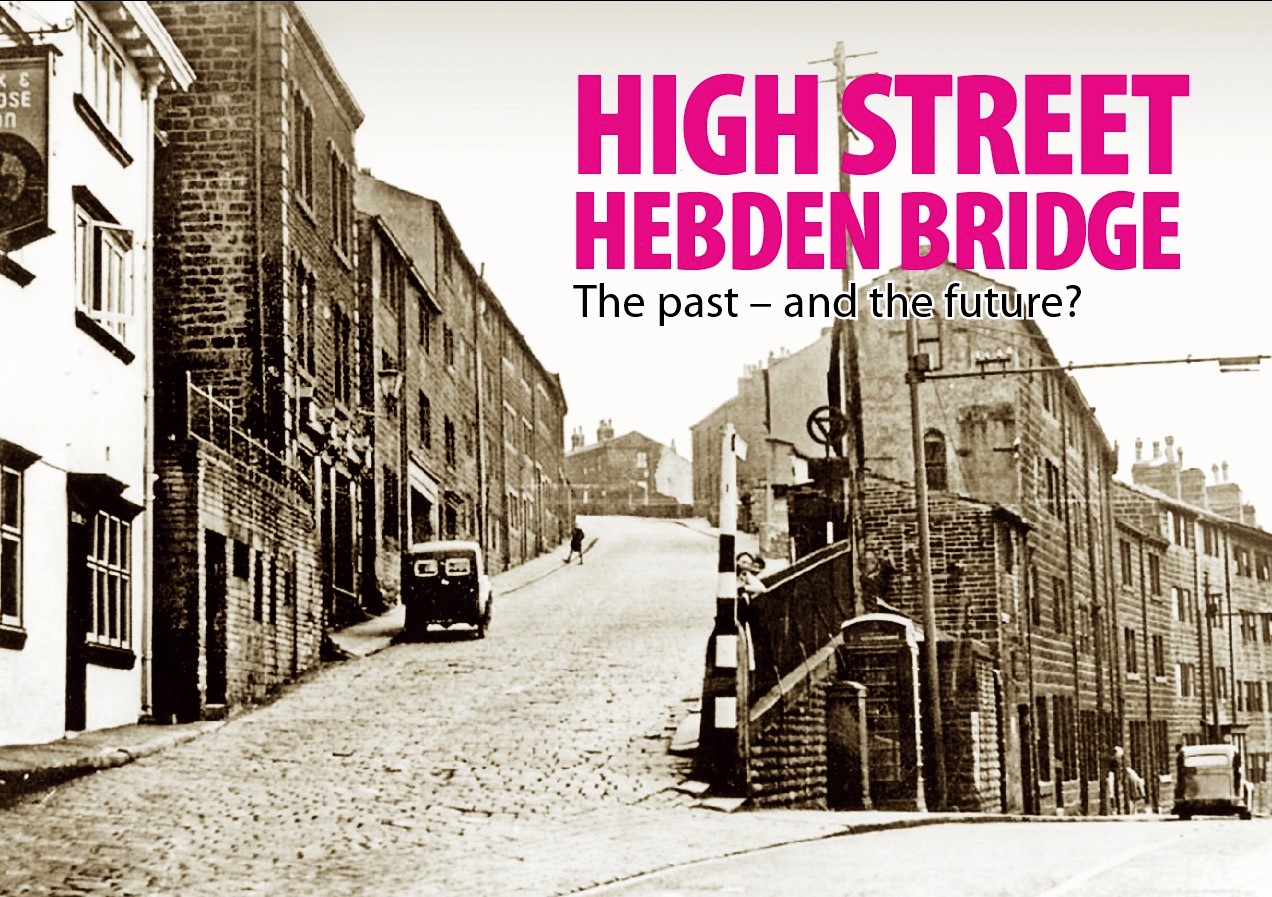 We have only a few copies left of our booklet of old photographs of High Street as it was in its heyday. The booklet can be downloaded from this website - and free copies of the booklet are still available in hard-copy form. Please email us if you would like a copy.
Previous consultations
As a charity run entirely for community benefit, we have tried to involve the community in our plans to ensure that the houses which are built are those which local people want to see.
As well as the 2018 consultations, we held a consultation about our High Street plans in Hebden Bridge Town Hall in February 2016, a second consultation in the Methodist Church hall on January 14th 2017, and another event on March 25th last year.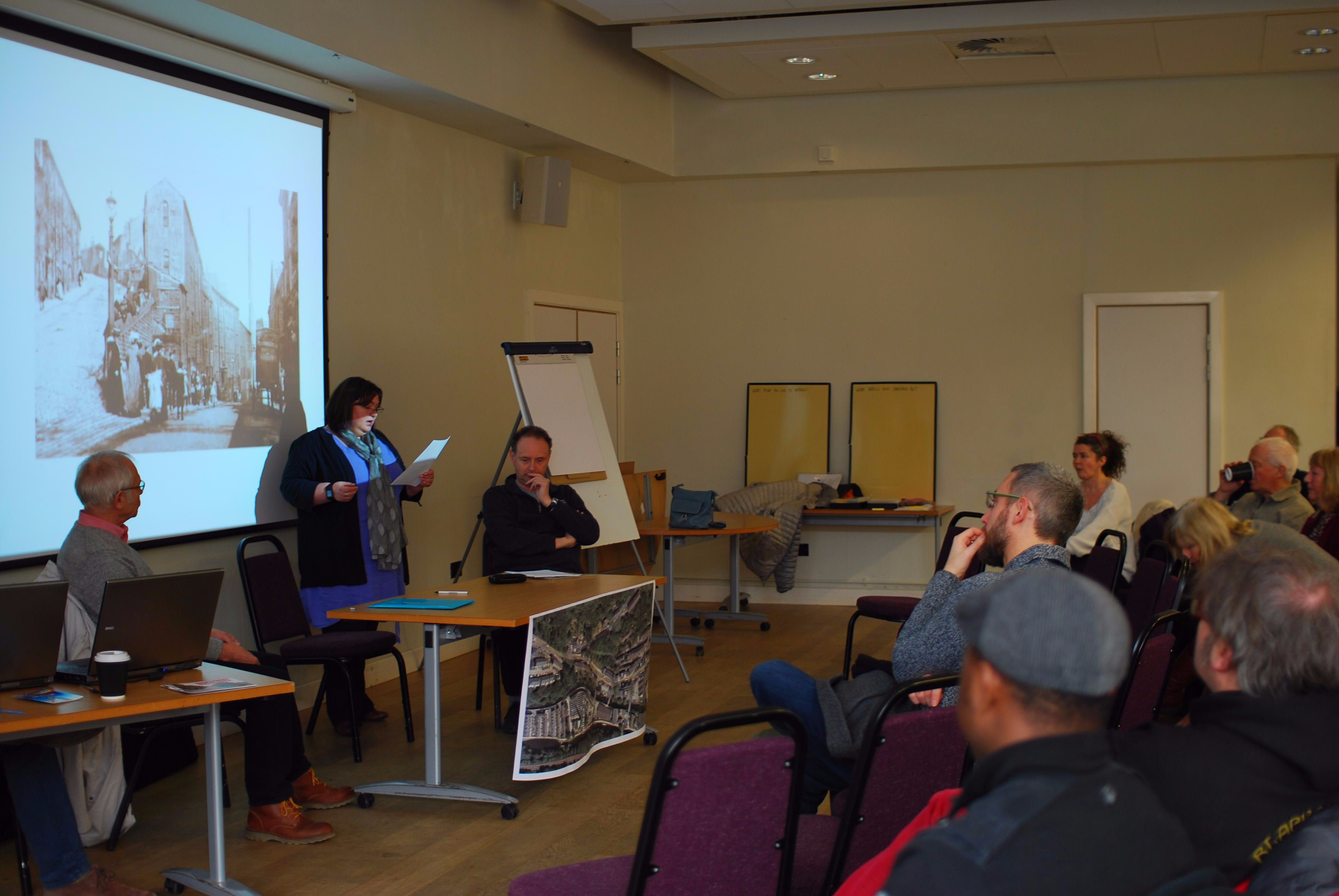 Above: the February 2016 consultation; below: the workshops