A new future for High Street, Hebden Bridge
After more than two years of planning, surveys, architects drawings and financial planning we expect to apply in July for planning permission for our new development of twenty homes at affordable rents in what was formally known as High Street, Hebden Bridge.


The
possibility of bringing new life back to High Street, the site of housing cleared in the 1960s slum clearances, is something which we think symbolically . reflects the way that Hebden Bridge has re-created itself after the terrible economic disasters of the 1960s and 1970s. High Street, now a small tarmacked lane, is off Heptonstall Road near the Fox and Goose pub. (Our map shows the road layout as it was in the very early 1960s.)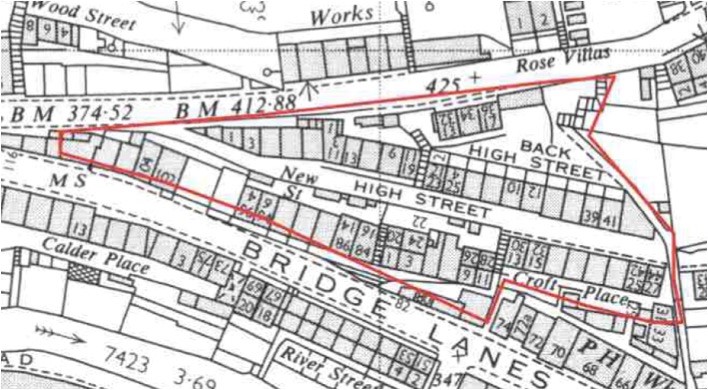 Here is an idea of how, at the moment, the new development might look. (This would be the view from the Horsehold Road).

We held a final pre-planning consultation on Sat 21st April 2018 (photo below). We have also just produced a new
FAQs leaflet
about the development.
The plans were also in Hebden Bridge library all day on Friday April 2
7
th.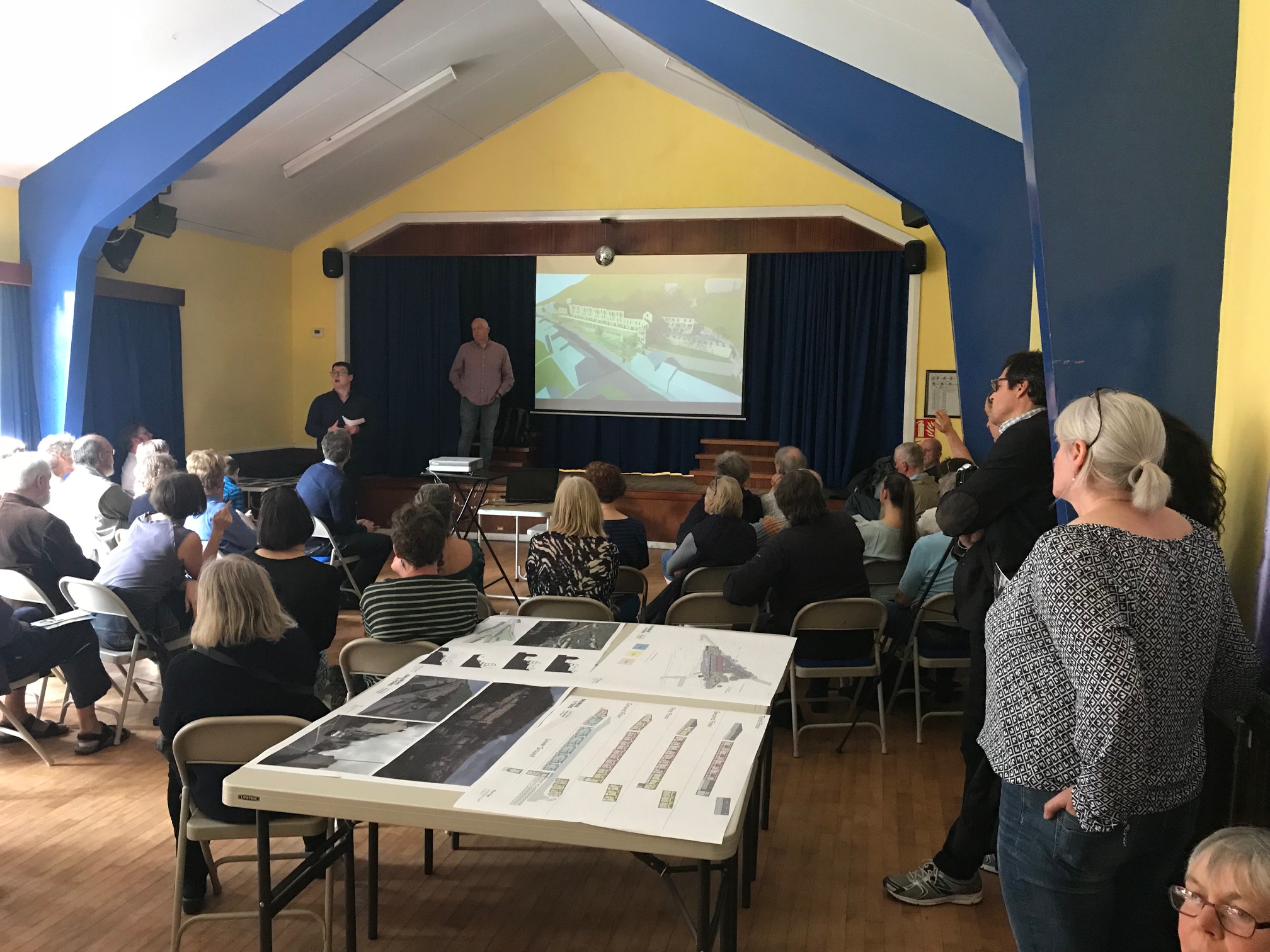 Calderdale's Cabinet formally approved (Nov 2016) the legal transfer of the land to the ownership of the Community Land Trust. Our thanks to Calderdale council for supporting our vision for the High Street area of town.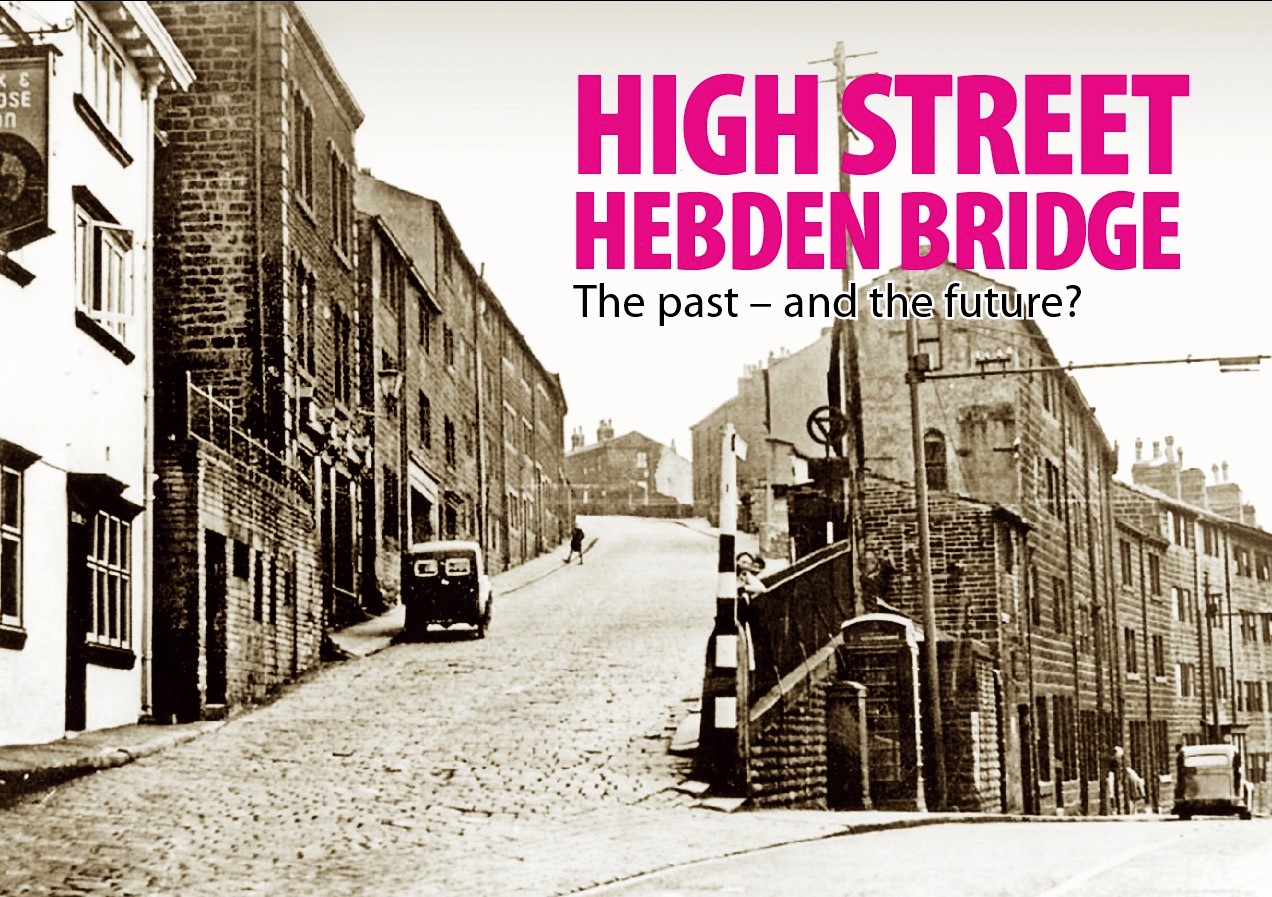 We have only a few copies left of our booklet of old photographs of High Street as it was in its heyday. The booklet can be downloaded from this website - and free copies of the booklet are still available in hard-copy form. Please email us if you would like a copy.
Previous consultations
As a charity run entirely for community benefit, we have tried to involve the community in our plans to ensure that the houses which are built are those which local people want to see.
As well as the 2018 consultations, we held a consultation about our High Street plans in Hebden Bridge Town Hall in February 2016 (see below), a second consultation in the Methodist Church hall on January 14th 2017, and another event on March 25th last year. The reports are below.
Report of the March 2017 consultation
Our architects showed the plans and drawings as they were a year ago. Following feedback, a number of significant changes have been made - more parking places have been provided and there has been a reduction in height at the Heptonstall Road end of the street.
Report of the Jan 2017 public consultation
About fifty people came along to our consultation, held in the Methodist Church hall on Saturday January 14th.
A full report of the event, including details of comments, concerns and issues raised, can be consulted here.
Report of the
Feb 2016 public consultation
The CLT organised a well-attended public meeting on Saturday Feb 27 2016 in Hebden Bridge Town Hall, to discuss community responses to our proposal. About 60 attended for the initial meeting (photo below) and thirty stayed for the more practical workshop, run by Bauman Lyons architects. A
full report of these workshops
(including all comments made) is available.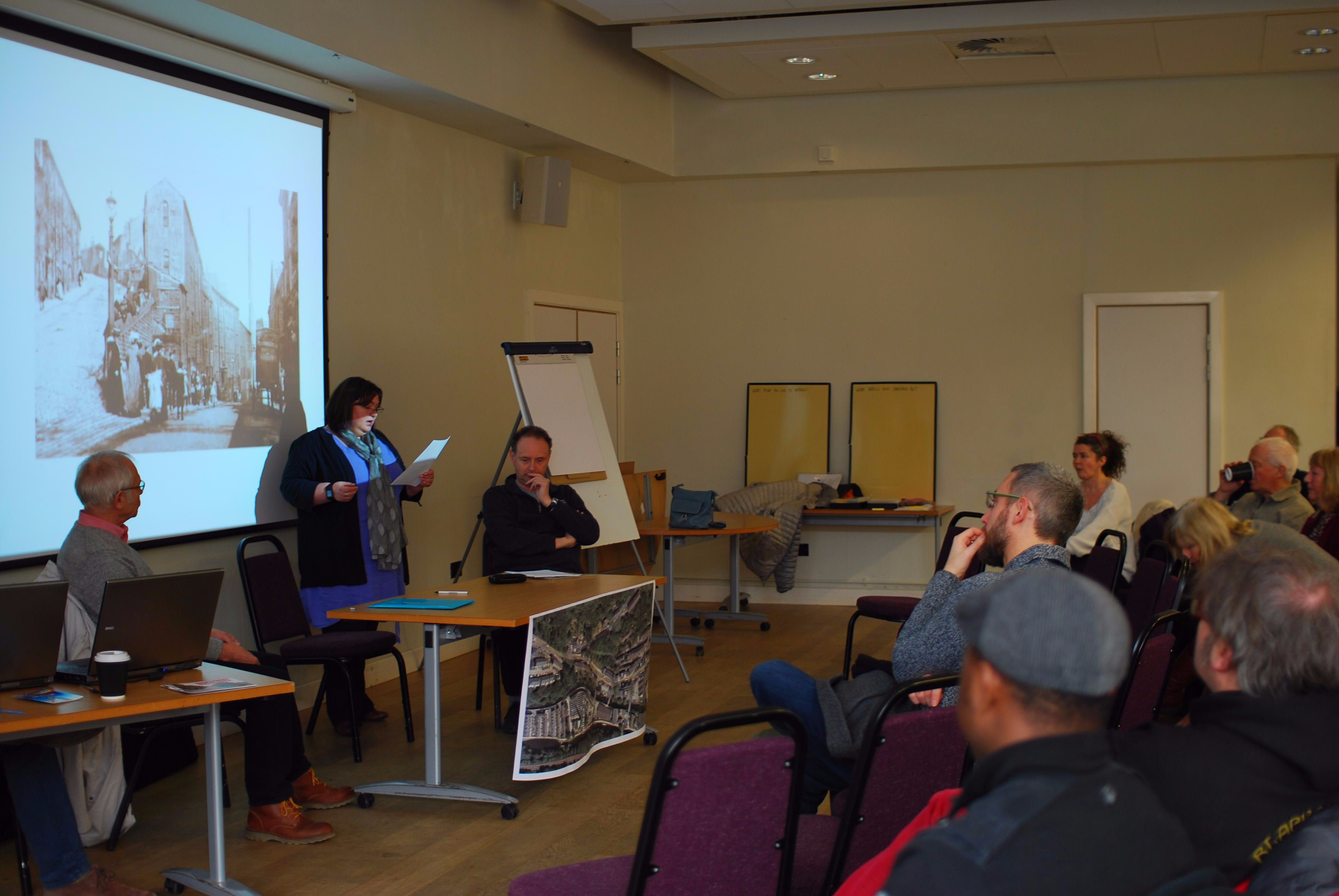 Above: the February 2016 consultation; below: the workshops