The application process for our new independent-living bungalows in Walsden has now opened, using the Keychoice online system. The link to the Keychoice advert is here. We anticipate that our new tenants will be able to move into their new homes at the start of March.
Our development has created six two-bedroomed independent living bungalows that will be rented at affordable rents (below market rent levels).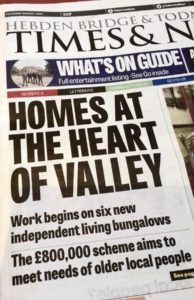 The bungalows have been designed to be warm and comfortable, and as energy-efficient and sustainable as possible. They will include extra insulation and environmentally friendly landscaping.
We are delighted to say that work on site started on 7th March 2019 and the bungalows are on schedule to complete in February.  Here's what the Halifax Courier (Jan 2020) has to say.
The project is a partnership between the CLT and John Eastwood Homes, the local almshouse charity which already owns twelve bungalows nearby .
We will own four of the new homes with John Eastwood owning the remaining two, and providing the management service for all six.
The land for the bungalows was gifted by Calderdale Council to CVCLT specifically for affordable housing, and we have also been able to attract government grant support (totalling £240,000) from Homes England.
The plans and our original planning application can be found on Calderdale's website here.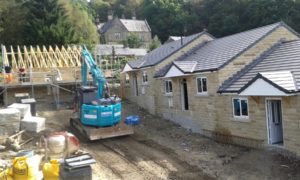 We have appointed Todmorden-based Storah Architects.
We acknowledge with grateful thanks the £20,000 grant and a £25,000 interest-free loan from the Quaker Housing Trust for the development.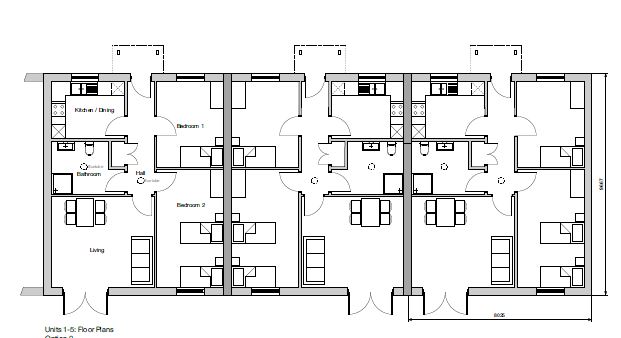 Interior layout of our bungalows
Calderdale council press release here. And here below is the story you may have seen in the Todmorden News about the development.