We have just received news that planning permission has been granted to us to build six two-bedroomed bungalows for rent, specially designed for the needs of elderly local people, on the small uncultivated field in Birks Lane, Walsden. This land has been passed to us by the council, for use for affordable housing.

The plans and our original planning application can be found on Calderdale's website here.

Here is a drawing from the architects of how the bungalows will look.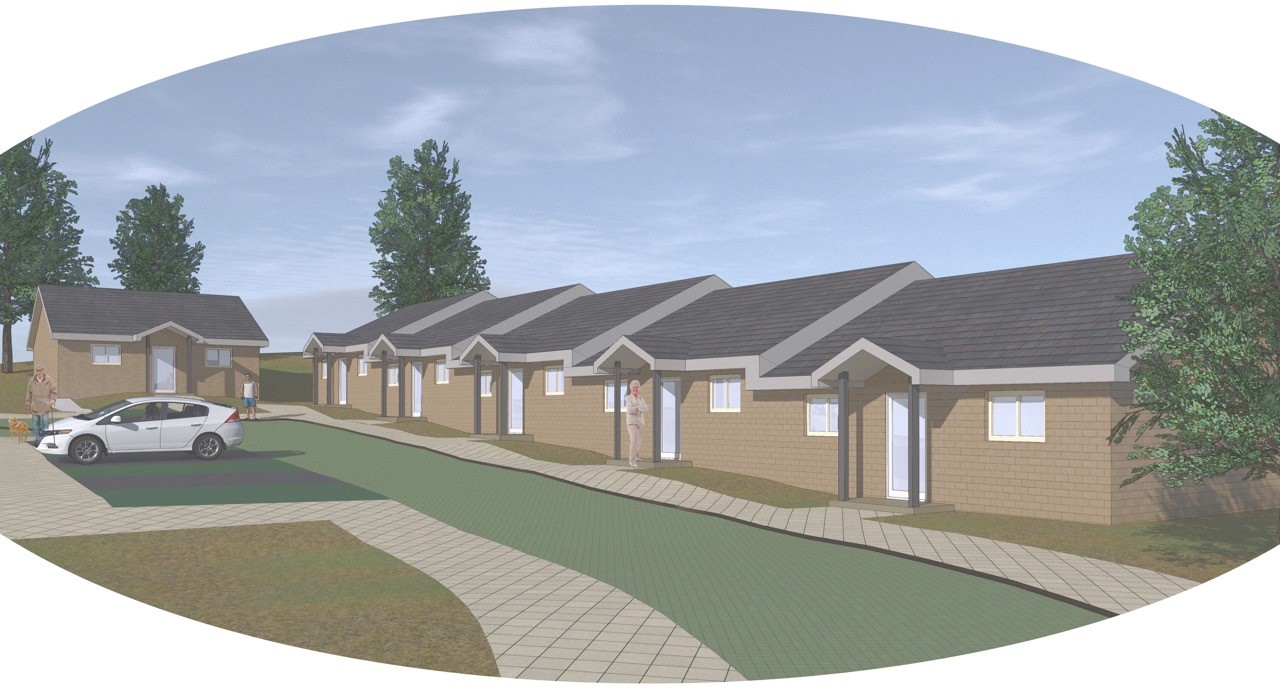 We are undertaking this development in partnership with the local almshouse charity John Eastwood Homes, who already have a number of similar bungalows in Walsden (as well as a long waiting list of people interested!). John Eastwood Homes will be funding from their own resources the construction costs of two of the bungalows and we will be finding the capital for the remaining four.

We have appointed Todmorden-based Storah Architects as architects.

We have received the very welcome news that we will be awarded a £20,000 grant from the Quaker Housing Trust for the development. We are currently also completing our application to the Homes & Communities Agency to enable us to access HCA grant support under the Affordable Homes Programme for the development.

Calderdale council press release here. And here below is the story you may have seen in the Todmorden News about the development.