Community-led Housing
Accelerating the growth of Community-led Housing across Calderdale. An initiative to support groups develop and deliver homes.
Accelerating Community-led Housing in Calderdale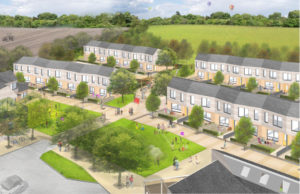 All over the country, community-led housing groups are springing up and tackling the housing crisis head-on, delivering quality, affordable homes that meet the local needs.
From May 2019 to March 2020 Calder Valley Community Land Trust, in partnership with Calderdale Council, is offering FREE support and advice to help community-led groups develop the homes we need.
 How can we help?
● Advice for new or existing groups interested in developing community-led housing
● Signposting to resources including help with accessing finance
● Bringing people together through a local network
For more information get in touch at projects@caldervalleyclt.org.uk  or call Marc Collett on 07830 245292.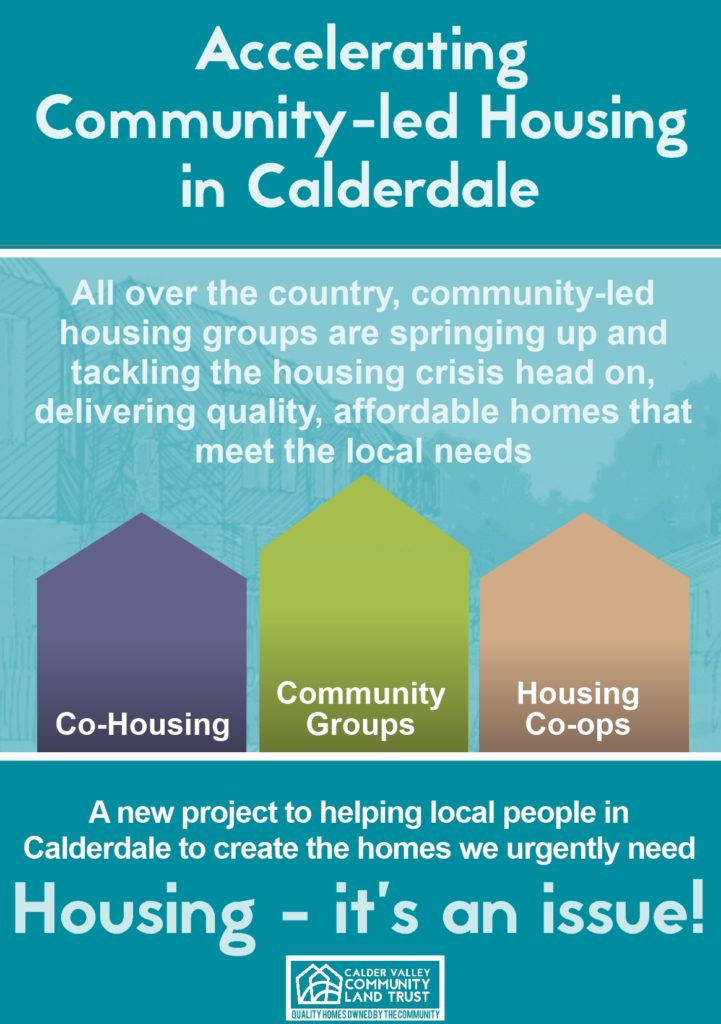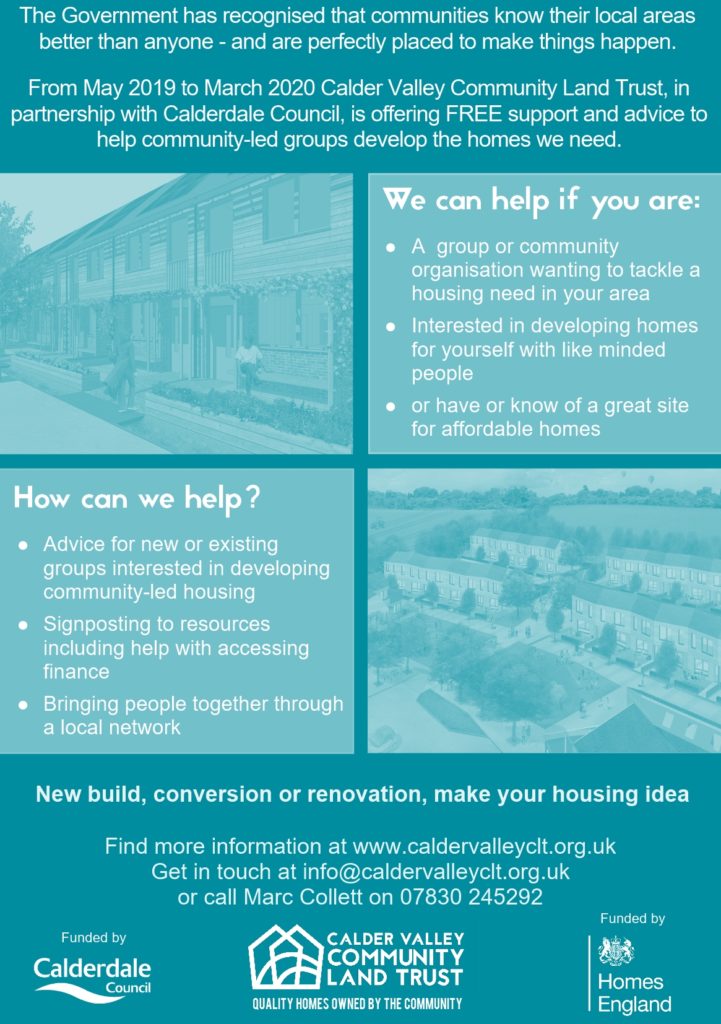 Images courtesy of Bridport CLT and Barefoot Architects. Bridport is a great example of a CLT delivering the housing their community needs.
Community-led Housing support Launch event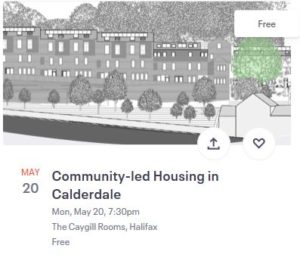 The launch event for Calderdale's new community-led housing initiative, hosted by Calder Valley Community Land Trust was held on 20th May 2019.
The well attended evening event included the first chance locally to see a viewing of a new short film on community-led housing by Jon King (Envisuals), Britain's Housing Crisis: A people-powered solution.
 The event also included presentations from Calder Valley Community Land Trust, Halifax Women's Centre (housing project), Calderdale Friends of Dorothy. A lively round table discussion on how to promote community-led housing in Calderdale finished the evening.