Chris Barker, Trustee of John Eastwood Homes, said:  "We know already how much demand there is for bungalows like this in Walsden and Todmorden. We are thrilled that very soon another six bungalows will be taking their first new residents."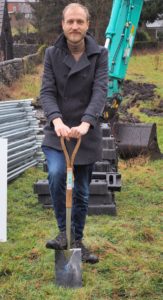 Cllr Dan Sutherland, Calderdale Council's Cabinet Member for Planning, Housing and Environment, said: "We are really pleased to support this scheme as part our commitment to providing much-needed, quality, affordable homes in communities across Calderdale. This has been a real partnership approach and a great example of community-led development, showing the steps that local people can take to tackle housing needs together."
 The development, which will cost about £800,000, is being funded in part from the reserves built up through prudent financial administration by John Eastwood Homes, in part through government grants made available through the Homes England agency, and also through other grants and loans. The Quaker Housing Trust is contributing £45,000 in loan and grant finance, and around £60,000 is being lent by local people investing in the CLT through a community share issue. Calderdale Council is also making a grant, in exchange for nomination rights.
 The help and support of Homes England during the planning of the project has been another crucial aspect of the success of the venture. The Walsden development represents one of the first investments by Homes England in a community-led housing development in this part of Yorkshire.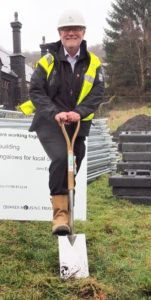 Richard Panter, from Homes England, said: "We've worked with the Land Trust from its inception and are pleased to have been able to fund these new homes for older people in the Calder Valley. The Walsden development is a great example of Homes England's commitment to increasing the supply of affordable homes which will help residents to continue living independently."
Statement from Calder Valley CLT trustees, Feb 5th 2019
 Calder Valley Community Land Trust is enormously disappointed at the decision by Calderdale's planning committee today (Feb 5) to reject proposals for new affordable homes to rent in Hebden Bridge.
Our news and events
If you'd like to be kept up-to-date with news about our progress and events, sign up to our mailing list. We will keep your email address private and you can unsubscribe at any time. (Our policy on data protection can be read here.)