Community-led Housing
Accelerating the growth of Community-led Housing across Calderdale. An initiative to support groups develop and deliver homes.
Accelerating Community-led Housing in Calderdale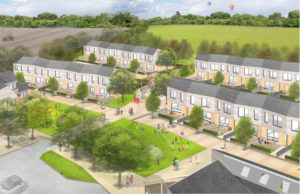 All over the country, community-led housing groups are springing up and tackling the housing crisis head-on, delivering quality, affordable homes that meet the local needs.
From May 2019 to March 2020 Calder Valley Community Land Trust, in partnership with Calderdale Council, was able to offer free support and advice to help community-led groups develop the homes we need.
Unfortunately, the government's decision not to renew the Community Housing Fund has meant that our involvement in this project has had to cease. Help remains available from Calderdale council for a few more months.
However we still try to help other community-led housing groups and potential groups locally on an informal basis.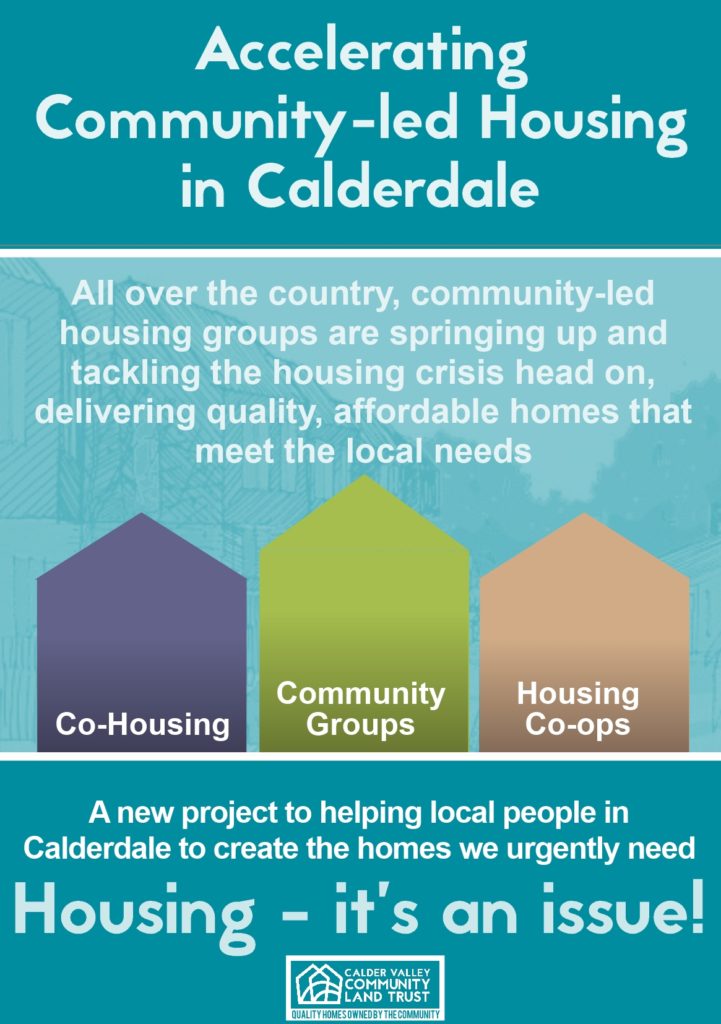 Useful Links
The Government's Community Housing Fund
The government has gone back on a commitment to continue the Community Housing Fund.  The Fund has not been renewed for 2020-2021, much to the disappointment of the whole CLT movement.

Locality is a national organisation that supports community groups with resources, grant applications and many other things. They have helped CVCLT throughout our journey. They have a dedicated section on Community-led housing
National Community Land Trust Network
CLTs are growing fast. This is our National Network. There is a lot of background, case studies and useful information here.
If you want to know more about co-housing, then this site has a lot of background, case studies, events and a wealth of useful information.
Confederation of Co-operative Housing (CCH)
The CCH promotes the work done by co‑operative and mutual housing organisations. Its site has a lot of background and information on the co-operative housing movement.
 National Custom and Self-Build Association (NaCSBA)
An association seeking to make self-build a mainstream way of creating your own home.  They run a self-build portal with useful information and links.
Calderdale Council's Local plan community housing page
This page includes links to the Calderdale Self-Build register and other information on community housing in the borough.
Community-led Housing support Launch event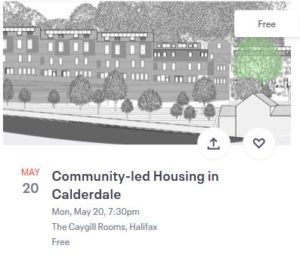 The launch event for Calderdale's new community-led housing initiative, hosted by Calder Valley Community Land Trust was held on 20th May 2019.
The well attended evening event included the first chance locally to see a viewing of a new short film on community-led housing by Jon King (Envisuals), Britain's Housing Crisis: A people-powered solution.
 The event also included presentations from Calder Valley Community Land Trust, Halifax Women's Centre (housing project), Calderdale Friends of Dorothy. A lively round table discussion on how to promote community-led housing in Calderdale finished the evening.